As we all know, a great number of ways of cutting down on our energy usage require major home improvement projects, such as installing energy-efficient windows and adding insulation on the attic. However, as an apartment renter, these projects aren't usually possible. Something as simple as adding caulking around the window can be a violation of a lease. So, what can be done? Thankfully, there are plenty of ways one can save energy without having to invest in expensive and invasive home improvement projects! In this blog, we will go over 5 tips for apartment renters to save energy so that they can go green and save some money as well!
1. Use Energy Efficient Lighting
No need to make your home a construction zone in order to save energy! An efficient way of doing so is by simply using energy-efficient lighting! Choose LED light bulbs for light fixtures and lamps you use often! If you can replace the lights of your entire apartment with an energy-efficient alternative, all the better!
2. Avoid Energy Vampires
Energy vampires are appliances and devices that consume electricity even when not in use. Common energy vampires that you should look out for include:
Plugged phone chargers
Toasters
Gaming consoles
Coffee makers
Computers
Cable or satellite TV boxes
Printers
Microwaves
These are common items we leave plugged in, even when not in use. By simply unplugging them when not in use, you will be saving a hefty amount of energy! You can use light strips to make it easier to turn on and off multiple appliances at once.
3. Adjust Your Thermostat
When you leave for work every day, it's a smart idea to bump up your thermostat up a few degrees in the summers and down a few in the winter—that way, you're not overpaying to heat or cool down an empty apartment. If you have any control over the type of thermostat you have, choosing a smart thermostat that allows you to program the temperature ahead of time so that you don't have to do it manually every day is a wise investment. Remember, air conditioning in the summers takes an average of 12% of your energy bills. Small adjustments can really add up!
4. Have an Energy-Efficient Laundry Session
Did you know that a washing machine uses up 90% of its energy just heating up the water? That's why washing your clothes in cold water can significantly reduce your electricity usage. There are also other small easy ways you can lower your energy costs while doing laundry, and that's by cleaning your dryer's lint trap often and washing larger loads of clothes.
5. Use Rugs on Hardwood Floors
If your apartment has hardwood flooring, you should lay down rugs, carpets, and runners. Besides giving your apartment a nice touch of style and character, they'll help better insulate the place. During the winter, they'll help keep your apartment warmer, thus putting less strain on your heater and reducing your energy usage!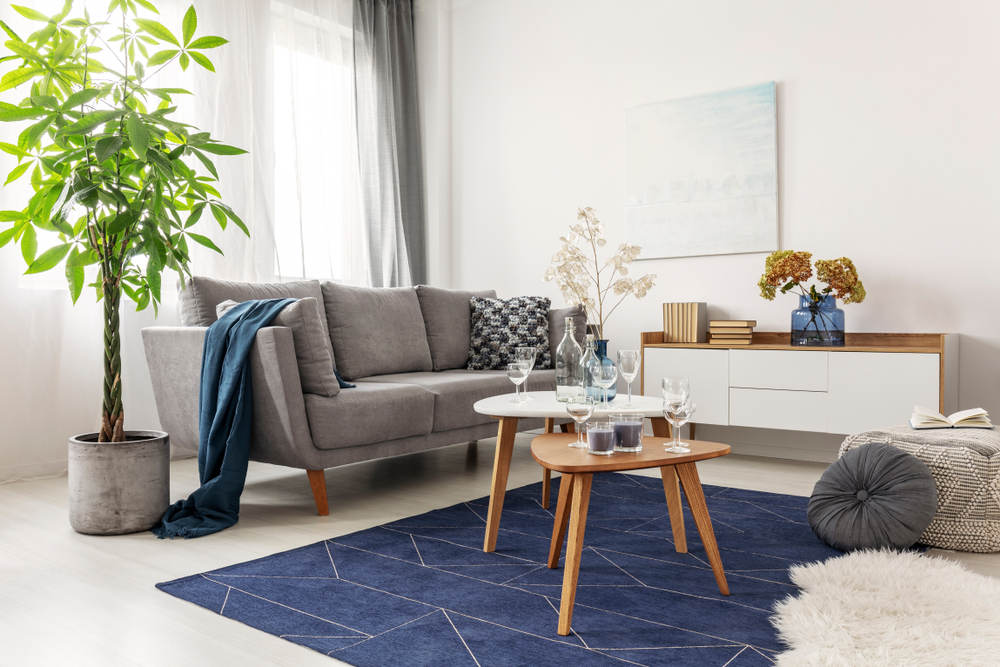 You don't have to conduct invasive home improvement projects to make your home more energy-efficient—especially apartment renters who have fewer options when it comes to altering their place. With these tips, you'll be able to reduce your overall energy consumption—and energy bills—in your apartment or rental home. If you're looking for an apartment in sunny San Diego, you can reach us by calling Island Flats at (619) 232-4138, J Street Flats at (619) 696-6922, or by clicking here.