Many people call the kitchen the heart of the home. But if you're living the apartment life, then your kitchen might need a little more affection. Typically, apartments offer less kitchen space and the amount of storage can be limited. Small kitchens don't deserve less love than any other! You can make your apartment kitchen just as functional and stylish as any other! This blog will go over must-have kitchen essentials for every apartment so that you can enjoy its max potential!
Kitchen Items Every Renter Should Have
Whether you're an up-and-coming chef or master of the air fryer, we all need a functional kitchen. Kitchen essentials are a must for every kitchen. Every renter should have the following items in their apartment kitchen:
Cooking Basics
Basic cooking items that you everyone should have in their kitchen that allows them to prepare meals, snacks, and desserts include:
Saucepan
Frying pan
Metal/wooden/plastic spoons and serving utensils
Vegetable peeler
Cutting board
Tongs
Grater
Hand mixer
Spatula
A set of measuring cups and spoons
Toaster
Blender
Can opener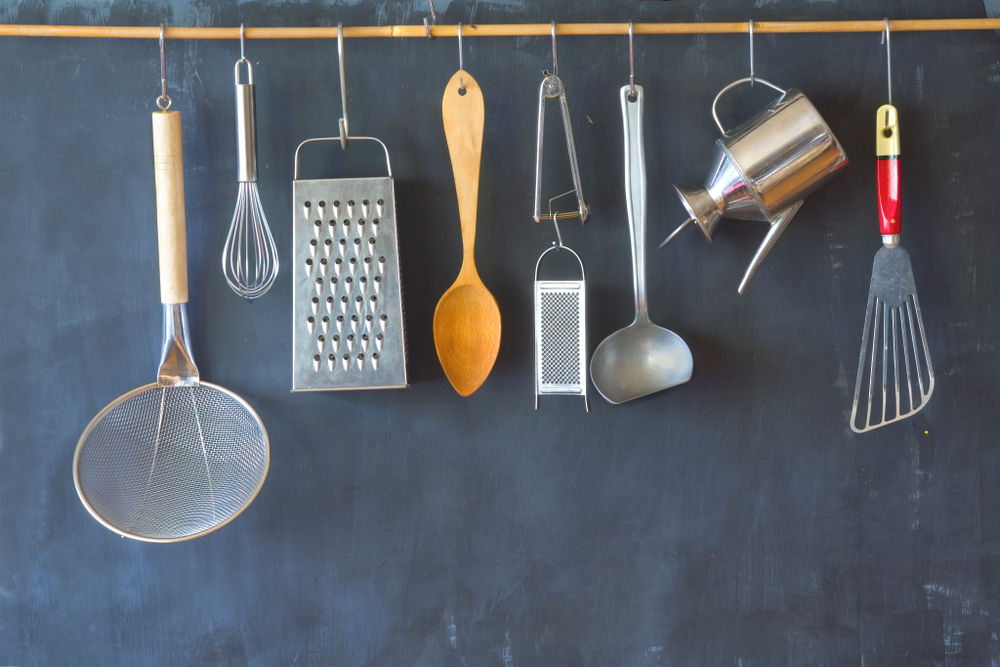 A Good Set of Knives
Investing in a good set of knives will make cutting meat and veggies a lot easier. Many people opt for cheap knives for their cost, but in reality, quality knives save you in the long run. You won't have to replace them that often and you're less likely to cut yourself with them. Make the cooking process in your apartment kitchen easier, not harder!
Functional Decor
Having a small kitchen doesn't mean that you can't make it stylish! You can combine practicality and style through functional décor items such as:
Kitchen rugs
Coasters
Placemats
Containers
Matching Silverware
The presentation of your apartment kitchen also plays a large role in making a great meal. Having matching silverware, plates, bowls, cups, and glasses will complement your homemade fettuccine Alfredo while also making your kitchen look organized and clean.
Kitchen Items for Small Kitchens
While one of the awesome parts of apartment living is the proximity to restaurants and food places, it's nice to be able to cook a nice homemade meal every now and then. A small kitchen shouldn't stop you! It just means that you need to get creative! The following items and tricks will help you find ways to get the most of your space:
Functional Dish Rack
Instead of purchasing a drying rack that rests on the counter, select one that fits your sink so that it isn't using up counter space.
Hang Them Up
Use any available spaces to hang pots, pans, or other kitchen items. You can use racks, magnetic strips, and pegboards on your walls and backsplash.
Shelves
Shelves can make the smallest space store a lot of items! Consider buying a shelf or an etagere to place your food and kitchen items.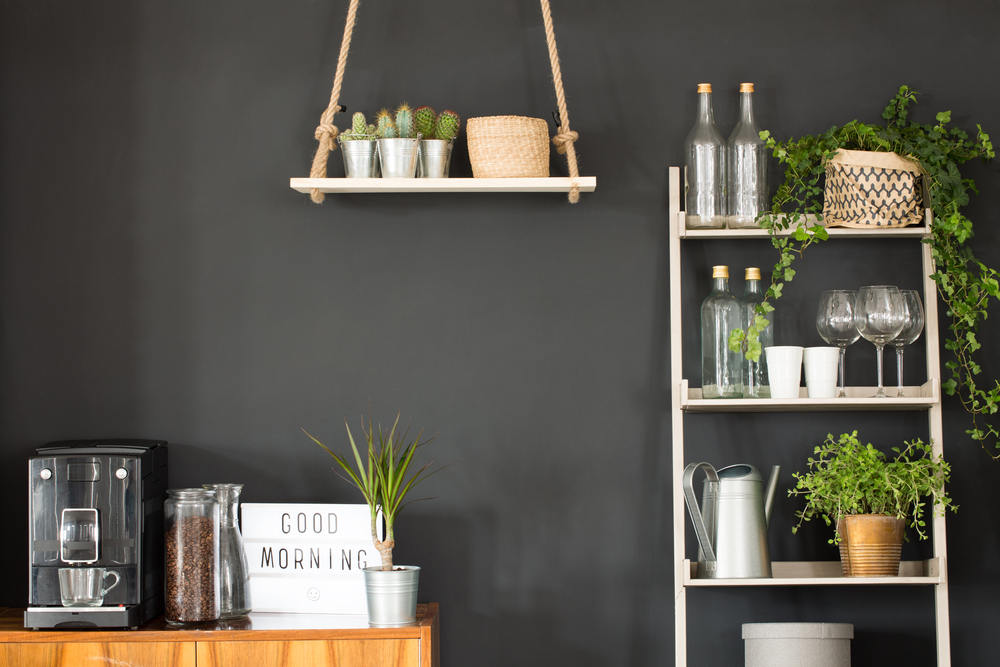 Kitchen Essentials for Those Who Don't Like to Cook
Not much of a cook? Don't have the time to spend the afternoon cooking? These convenient, time-saving kitchen items are great for preparing easy meals without having to be a top-grade chef:
Slow Cooker / Pressure Cooker
Rather than standing in the kitchen at the electric cooktop, with slow/pressure cookers, you can simply dump in the ingredients and go. You can prepare a variety of meals including soups, rice, meat, and chili. With a slow cooker, you can simply turn it on low before leaving for work and return home to a nice dinner.
Air Fryer
Similar to pressure/slow cookers, air fryers are quite versatile. They're a healthier choice for deep-frying and great for preparing meals! They're also really easy to use and clean!
The kitchen in your apartment may be smaller than one compared to a house, but that doesn't mean that you have to sacrifice functionality and style! We hope this list of must-have kitchen essentials for your apartment helps you fall in love with your apartment kitchen and make the most out of it! SD Flats wants you to make the most out of the entrancing apartment life! If you're looking for the perfect apartment to live the city life, contact SD Flats by clicking here or calling Island Flats at 619.232.4138 or J Street Flats at 619.696.6922.