Your home is a place to be cozy and comfortable. Where you can relax and unwind from the bustle of the world. Interior design plays an essential role in creating that space. This blog will discuss popular interior trends for apartment decorating that will help you create a space that is all your own.
Apartment Interior Design Goals
The main goal of any apartment design is to create the most comfortable environment for human living. The design varies depending on the season and the use of natural materials. Interior design in 2022 is dominated by personalization or the transformation of housing according to the lifestyle of its owner.
Major Trends
Owners of small apartments sometimes cannot do without combining the kitchen and the living room or the bedroom and the balcony in the interior. Therefore, introducing special structures, like horizontal and vertical partitions, guarantees a division of space into zones. These partitions can be stationary, moveable, sliding, or even rotating. They look beautiful, take up less space than walls, do not interfere with light or muffle any sounds, and do not let smells through. Various types of partitions are the best solution for tight spaces.
Metal Parts
In any apartment design, you can implement exquisite lamps, vases, or mirror frames made of chrome-plated steel, bronze, or brass.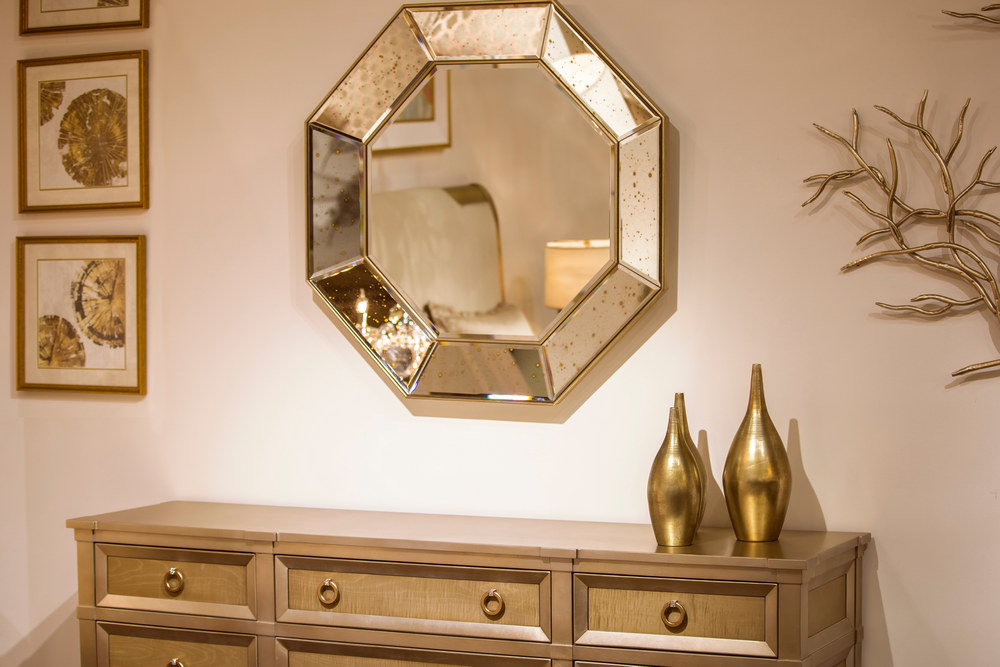 Natural Wood
The demand for natural wood in interior decoration is growing every season, and it is more than having pieces of furniture made of pine, walnut, or solid oak. Today, wood is used to manufacture various ceiling structures, wall cladding, floor covering, and wall panels.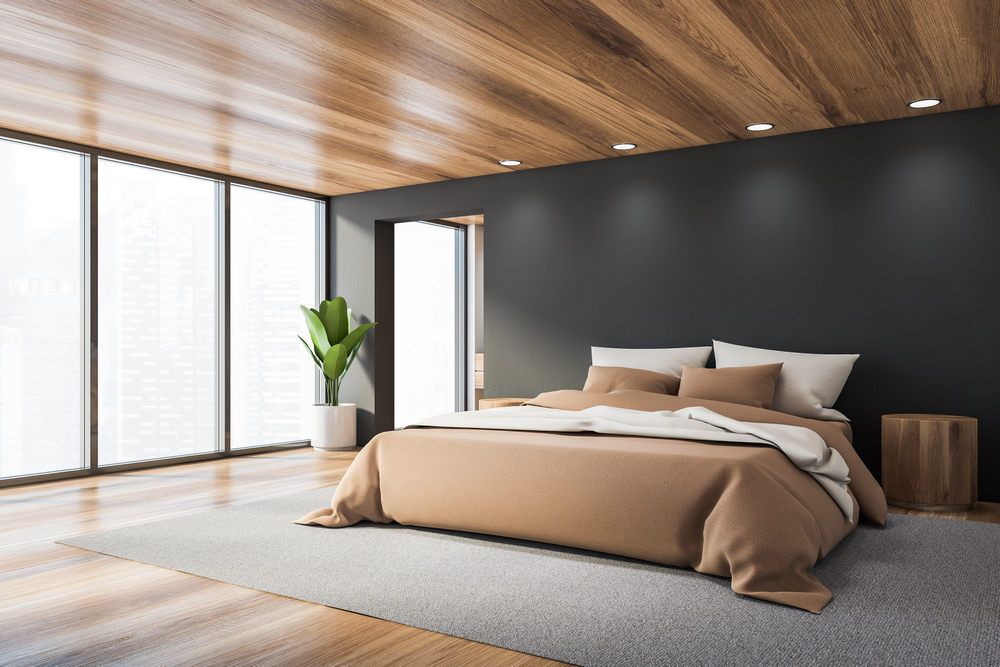 Glass
Glass has become increasingly popular in interior decoration because of its reflective qualities. Glass fills any room with light and expands the space. For small rooms, you can use mirrors to increase the area visually.
Trendy Furniture
The trend in furniture is sets made of birch, larch, beech, or ash with a pronounced wood pattern, high-quality fittings, and finishings made of velvet, velour, and other types of "expensive" fabric. Various pieces of plastic furniture can create a feeling of weightlessness and do not clutter up rooms.
Interior Styles
For a modern person, a home is a source of inspiration, a place where you can relax and collect your thoughts. Discussing the direction you want the interior's design to go would be helpful.
Eclectic
The main characteristics of eclecticism include combining objects in a room with one common feature, for example, color, play on contrast, comfortable furniture, and a combination of objects that differ not only in size but also in texture. This style requires a designer to maintain a high-quality line between using incompatible details and contrasts. The main rule is a sense of proportion and combining no more than three styles.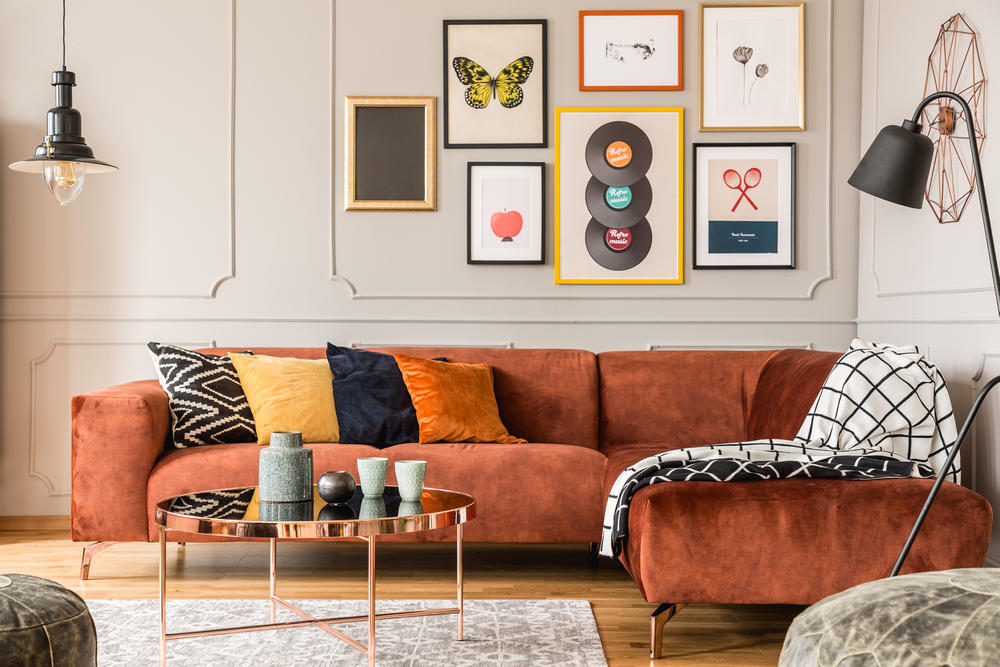 Eco-style
This style is popular among homeowners who lead a healthy lifestyle and prefer to surround themselves with natural materials and residents of large cities who lack nature aesthetics. You can determine eco-style from other styles by the use of natural materials, the presence of natural light sources, lots of greenery, furniture made of wood, and the predominance of natural shades. Decor items like pottery, stone coasters, and natural textiles are also common.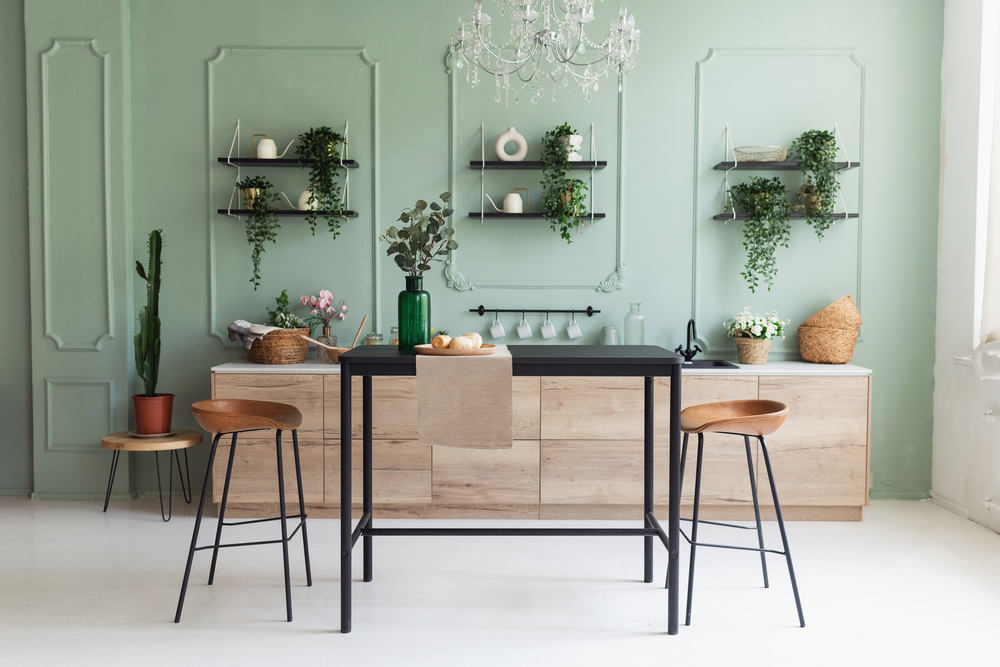 Minimalism
The focus of this style is simplicity and clarity. Simple furniture, large windows, textile blinds instead of curtains, and plain walls and reflective surfaces. The materials used in this style are chrome, ceramics, stone, glass, and plastic. An interior in this style should give a sense of light and space.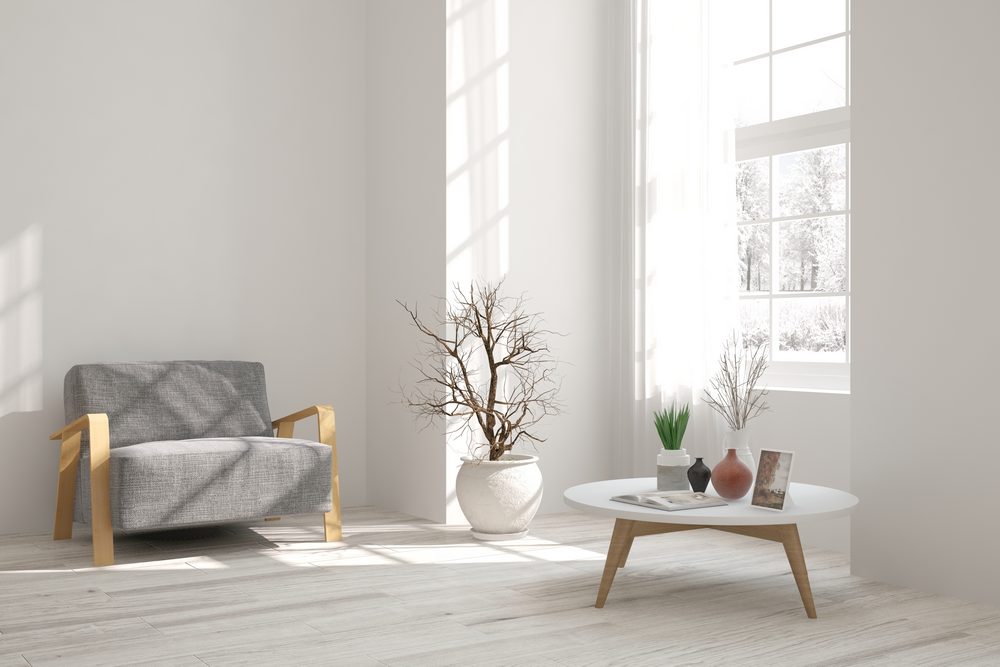 High-tech
This style appeals to residents who seek to keep up with modern technologies. The high-tech style is based on the presence of technology in stylish modern design, transformable furniture, multi-level lighting, and futuristic lighting fixtures. The materials used are plastic, metal, or glass and can be used as partitions or surfaces that reflect light.
Loft
Loft-style interiors are often used to transform apartments or offices. Design work like this is ideal when the entire space is divided into zones with colored accents or decorative dividers. Typical wall finishes are rough plaster or brickwork with exposed pipes. Functional furniture, antique interior details, and innovative technologies are nice here. Non-standard additions like graffiti, posters, or abstract drawings on the walls will become the "highlight" of the entire design.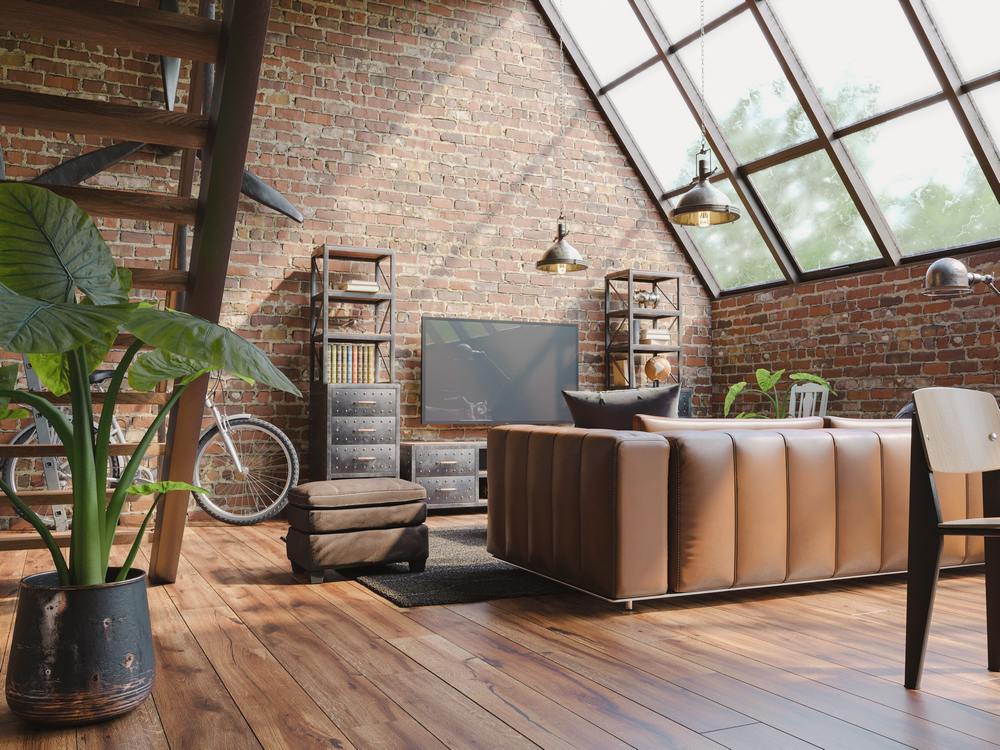 Trending Colors
The color scheme shapes the entire interior, and the feeling of lightness is a big trend this year. This season, combinations of white, gray, and graphite with varying bright accents are relevant. All shades of natural greens are also relevant, from dark green to mint to light green. Also, consider muted blue-gray, deep blue, cheerful aquamarine, delicate terracotta, and a shade of black currant.
"Hide If You Can" Interior
Designers continue to combine the kitchen area and the living space and divide them with sliding panels and partitions to define boundaries. You can cook without interrupting communication with guests or other family members.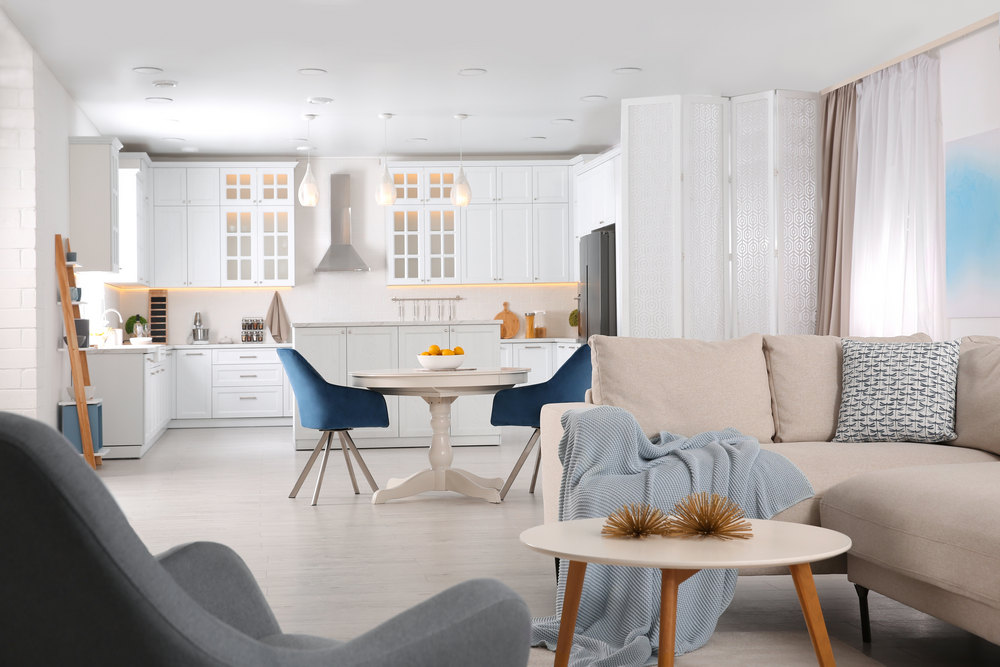 Metal Texture
Complementing design with metallic materials is more relevant this year than ever. You can use metal textures in decor, coatings, finishing, faucets, chair legs, or lamps.
Lack of Handles on Furniture
Recently, "push-to-open" appliances are gaining momentum, which allows you to open cabinets with a simple push. This innovation reduces the number of handles on furniture and creates more free space.
Bedroom Trends
A modern bedroom should be bright and cozy, preferably with large windows and good lighting. Beautiful doors and sliding wardrobes should skillfully mask any storage systems. Natural fabric and high-quality wood should be used in the decoration. We recommend paying attention to the following trends:
Platform Bed
A platform bed has relaxed features that can be seen like small staircase, built-in storage boxes, or open shelving with dim lighting.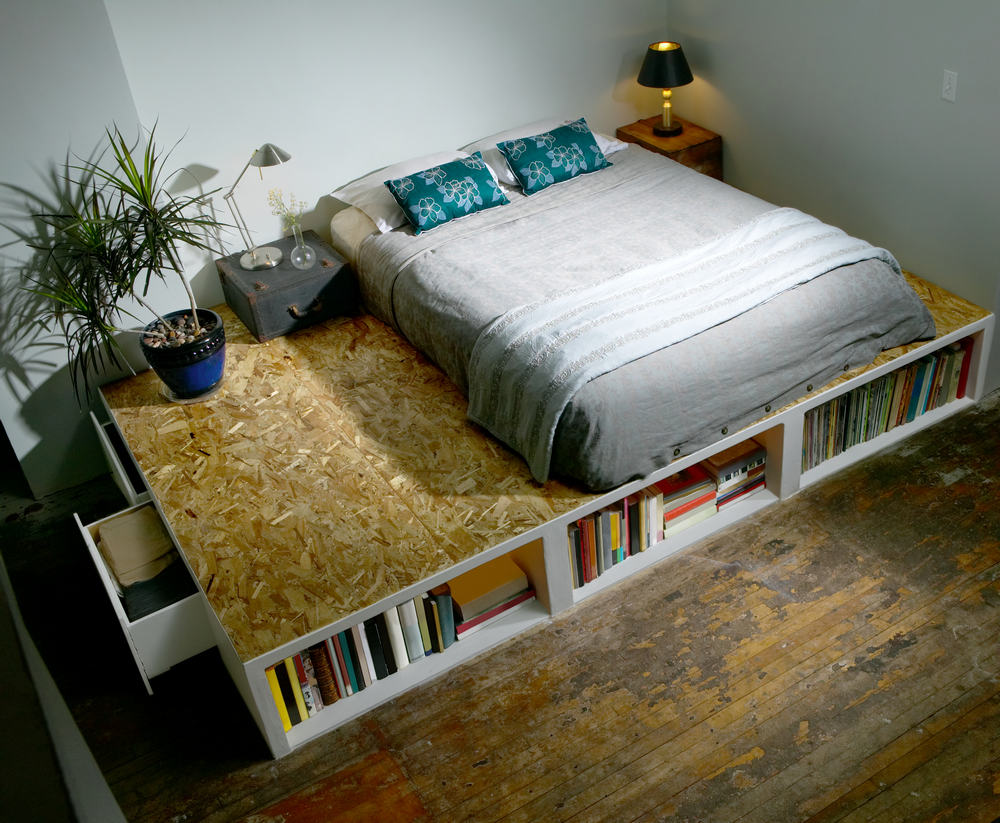 Soft Headboard
In 2022, it is very fashionable to decorate the headboard with upholstery. Residents opt for voluminous leather or fabric backs with a geometric pattern.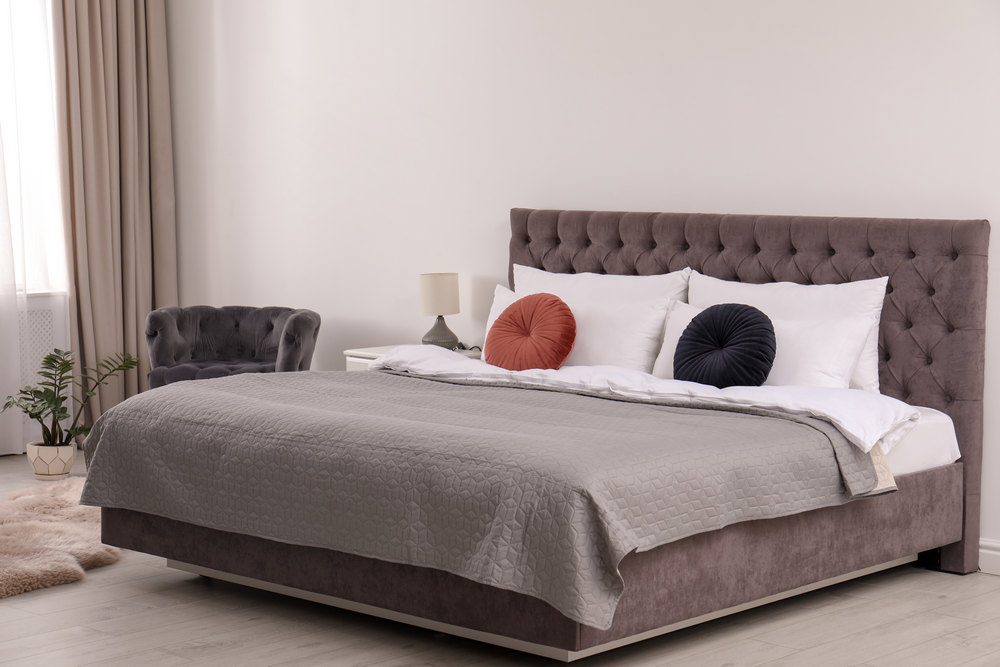 Fashionable Modern Interior Ideas
The concept of a fashionable modern interior is very broad, but here are some of the most important trends of 2022. Any fashionable contemporary interior is based on a harmonious combination of styles with each other. Individuality is the foundation of any design – built-in furniture, simple but natural materials, nothing superfluous or too pretentious.
Fashionable interior design variations in 2022 are aimed at harmonizing space. Each newfangled season offers different innovations in the field of interiors, where everyone can choose an individual option that meets their taste preferences. The main goal is convenience, comfort, and practicality. These popular interior trends for apartment decorating are just some ways to create a space that is uniquely yours. When you are looking for an urban studio-style apartment in downtown San Diego, reach out to our SD Flats communities – Island Flats and J Street Flats. For more information, call (619) 232-4138 (Island Flats), (619) 696-6922, or click here.