Once the warm days start getting chilly, it's time to start thinking about how to prepare your apartment for the winter season. Winterizing your apartment not only helps keep it warm and toasty, but can help insulate your place to keep your energy bills down as well! Take a look at our list of practical tips to winterize your apartment below!
Practical Tips to Winterize Your Apartment
Prepping your home for the chilly days should start to happen at the end of fall. Being cold in your apartment is no fun, so it's best to get it ready ahead of time! While you're at it, you can also use this as a chance to decorate your apartment and give it that winter look with winter colors and decor! Below, we'll cover a few practical tips to winterize your apartment!
Put Up Thermal Curtains
While your transparent curtains look great when the sun shines through them in the summer, you'll probably want to switch them for the season. Thermal curtains are an easy way to keep your apartment nice and warm for the winter! These heavy curtains are widely available at department stores and online. They act as a barrier that helps keep warm air inside! While you're at it, you can get creative with your choice in color and design to give your apartment that cozy, winter look!
Cover Your Walls
While walls don't transfer energy as easily as your windows, they can still let a hefty amount of heat escape! Have you noticed how empty rooms always feel freezing cold? It's for this very reason! Having furniture and things against your walls will help keep the warmth inside! It's also the perfect excuse to decorate your apartment! Things you can add to your apartment to help keep it warmer for the chilly season includes:
Mirrors
Pictures
Bookshelves
Tapestries
Posters
Pull Out Those Rugs!
Another great way to keep your cold at bay is by warming up your apartment floors with rugs! Rugs serve as a thermal barrier that cuts down on the surface area that's exposing your apartment to heat loss through the floor. Rugs can do wonders when it comes to retaining the warmth in your apartment. Not to mention that your home looks cozier! If you love seasonal decor, rugs are always a great way to give your apartment a seasonal touch!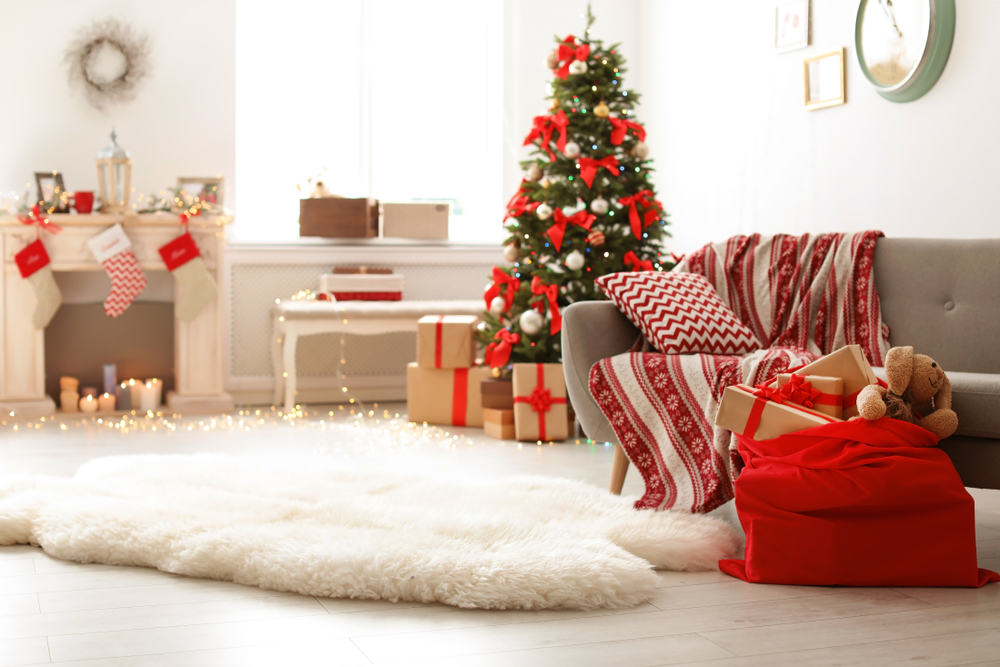 Humidify your Apartment
We all know that feeling when we wake up in the morning after a particularly cold night and have a scratchy throat. While having tea with honey will help do the trick, you'll surely want a permanent solution to this problem. The solution can be found with a humidifier! Humidity levels are known to drop in the winter due to cold air holding less moisture than warm air. So you'll surely want to make use of the benefits humidifiers provide! Having a humidifier in your apartment benefits our:
Throat
Skin
Overall health
Furniture
Small adjustments to your apartment can make your place more comfortable for the winter season. We hope this list of practical tips for winterizing your home helps you prep your apartment for the season! If you're looking for a new apartment in the heart of San Diego, you can reach us by calling Island Flats at (619) 232-4138 or J Street Flats at (619) 696-6922 or by clicking here.