Have you been dwelling on where you should rent your apartment? Downtown San Diego offers the best that this sunny city has to offer. Extraordinary weather, entertainment, and a vibrant atmosphere. This blog will go over why you should rent an apartment in San Diego Downtown for the best living experience.
Downtown San Diego Features
You'll find so much more than just sunshine in Downtown San Diego. Living Downtown comes with a whole lot of unique features. First of all, if you're looking for an urban-lifestyle, then this is the place to be. Downtown SD offers an immense variety of delicious food, beautiful sceneries, and unlimited entertainment. When it comes to attractions, nothing beats downtown. Perks that make Downtown San Diego a great location to live includes its proximity to great attractions such as:
Balboa Park
Spanish Village Art Center
Seaport Village
USS Midway Museum
Japanese Friendship Garden
Museum of Contemporary Art
Gaslamp Quarter
Of course, during these times with COVID-19, some of these places are closed. However, you can always go for a walk in Embarcadero or go take a breather at Seaport Village. Almost all restaurants downtown offer take-out, so you won't be missing out on the delicacies that Downtown has to offer anytime soon. Many people feel lonely these days as they're cooped up in their homes, but if you live downtown, you will never feel lonely as you're surrounded by the lively, bright atmosphere of Downtown San Diego.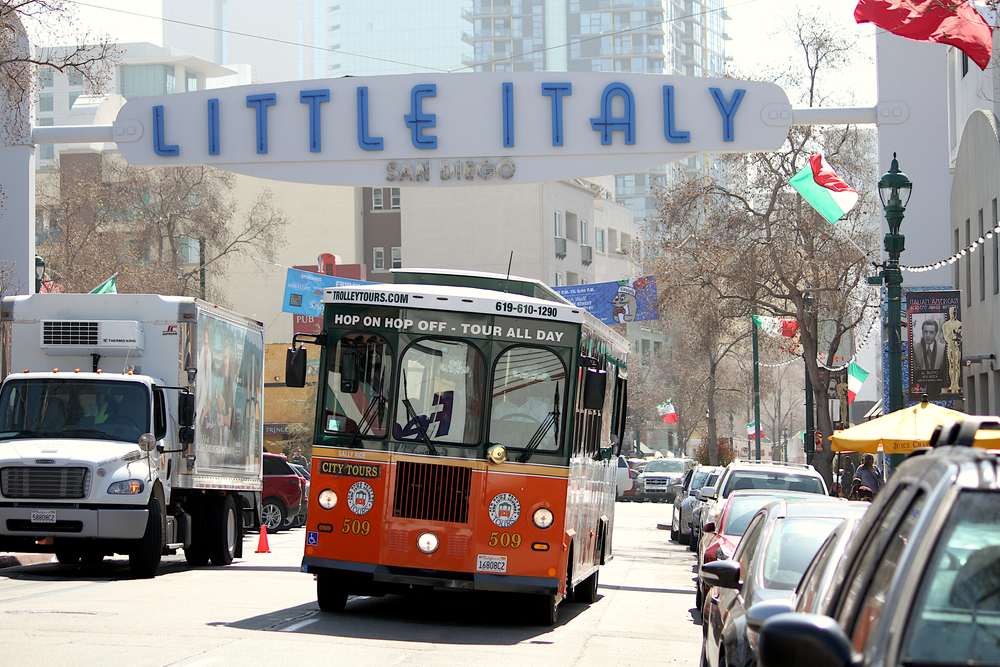 You'll never run out of things to do if you live downtown. It is important that you consider your needs and wants before choosing a location to rent an apartment. Apart from what your location has to offer, you should also consider what your apartment complex offers in amenities to you as well. SD Flats offers easy, urban living that maximizes your living experience in this gorgeous city. Living at SD Flats is the ultimate feature for making the most of downtown.
SD Flats Features
SD flats offer a great sum of features that make it the ultimate place to live in Downtown San Diego. Our Flats have ultra-efficient layouts that don't sacrifice functionality with size. Why do you need square footage when you want to be outside enjoying the incredible weather, anyway? Our flats offer amazing amenities that can't be easily found elsewhere, such as:
All-inclusive living – water/trash/sewage and electricity included for peace of mind
Smart units with free wireless internet and cable TV (+HBO)
Wood plank-style flooring
Air conditioning & heating
City views
Garbage disposal
Refrigerator, microwave, and electric cooktop
Fully furnished apartment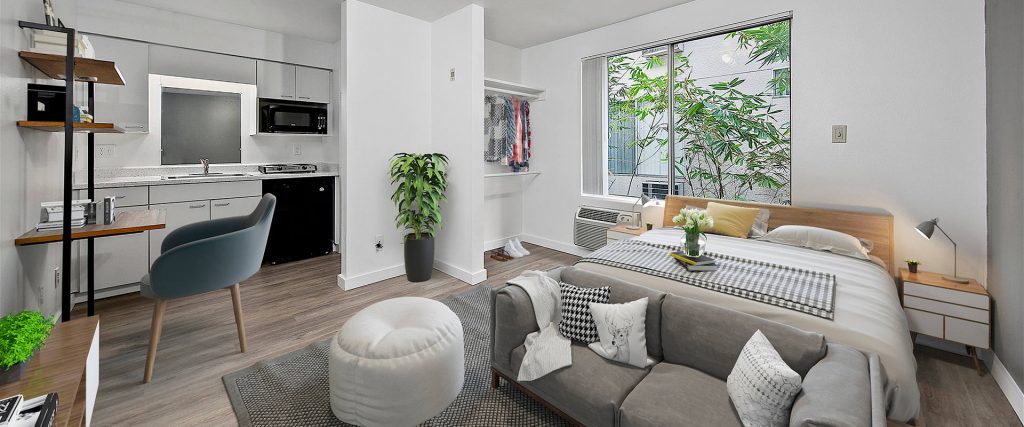 That not all SD Flats has to offer. We offer exclusive community amenities that make for a more pleasant, comfortable living, such as:
A fitness center
Community workspace
Outdoor terrace
Secure garage parking
Laundry on-site
Controlled access
Place professionally managed
Everything you need and nothing you don't. Our Island Flats and J Street Flats offers affordable studio-style apartments that come fully-furnished, conveniently located in the heart of Downtown San Diego.
When deciding where to rent your apartment, Downtown San Diego is an excellent location to consider. The weather, entertainment, and overall urban atmosphere make it one of the top locations to live in California. We hope the blog showed you why you should rent an apartment in San Diego Downtown. If you're thinking about renting an apartment downtown, contact SD Flats by visiting our website or by calling Island Flats at 619.232.4138 or J Street Flats at 619.696.6922.