The place you choose to live will play a significant role in your lifestyle and overall happiness. That's why it's important to consider your options and determine which living style is best suited for you. While there are many advantages to living in a house, living in an apartment has many amazing perks that no other living style offers. That's why in today's blog, we'll be going over 5 advantages of apartment living and why it may be the best option for you.
Easy Living
When deciding whether to live in a house or an apartment, you're also choosing between two completely different lifestyles: do-it-yourself or have-it-done-for-you. Owning a home requires a lot of work, which will require a great amount of your time. If you have a busy lifestyle, owning a home will mean duplicating the tasks you have at hand. If easy living and your personal happiness are important for you, you may want to consider apartment living. Below we'll go over the top perks of living the apartment life:
1. No Need for Landscaping Chores
Do you have the motivation or time to mow your lawn and weed your yard every week? If you are time-constrained or lack a green thumb, you may prefer to have someone else take care of gardening and landscaping. At many apartments, you can find lush gardens and vibrant greenery around the premises that will not require a drop of your sweat to maintain. You simply get to enjoy the beautiful view without putting in the laborious work.
2. Worry-Free Maintenance
Got a clogged sink? Is your HVAC not working properly? If you live in an apartment, you don't have to worry about fixing the issue yourself or hiring someone to fix the issue. All you have to do is let your landlord know, and they'll take care of it for you. Landlords usually have their own handyman or relationships with responsive contractors that can efficiently take care of your apartment maintenance and repair needs. No one likes dealing with the frustrations of home repairs and unreliable contractors. Fortunately, apartment living releases you of this kind of stress and responsibility.
3. A Community Feel
When you live in an apartment, you are near your neighbors all the time. This gives you the opportunity to develop new relationships and make friends. This cannot be done as easily in houses separated by fences and yards. Apartment living offers a community feel that makes you feel safer and generally happier! It's also a lot easier to socialize with neighbors or give them a call when you need help with an emergency.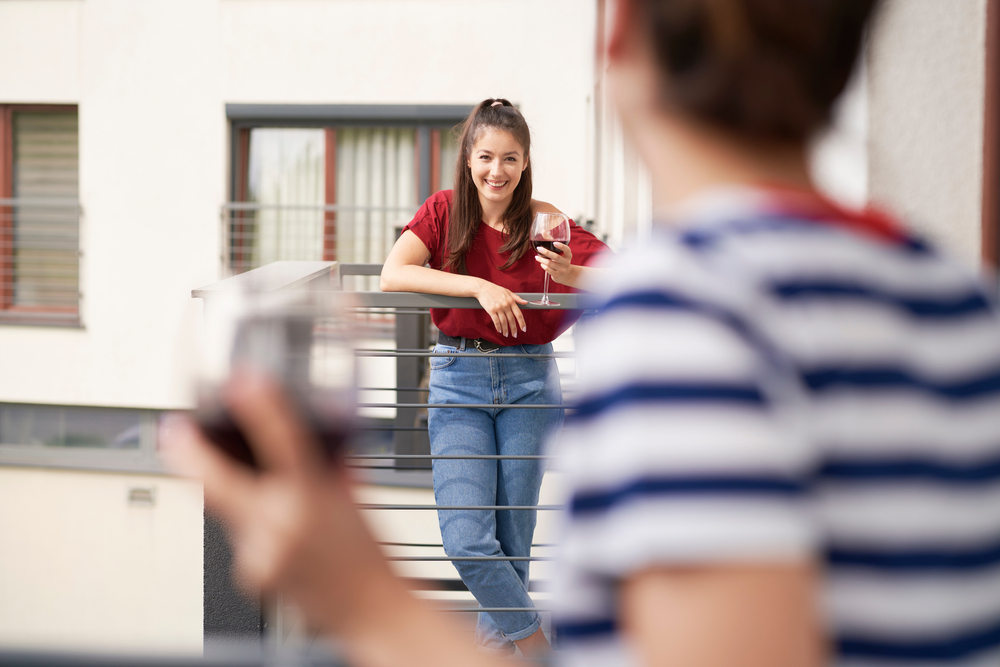 4. 24/7 Surveillance
Unlike most single-family homes, the majority of apartment communities have 24/7 video-surveillance coverage. This can give you a sense of security when you're arriving home late at night. Plus, it's always nice to have neighbors who might catch some out-of-the-ordinary occurrences in your home. Since you're surrounded by people and have 24-7 surveillance on the premises, you have more peace of mind when it comes to the safety of yourself and your home!
5. Close to Everything
When you live in an apartment that's located downtown, you'll get to enjoy the awesome perk of being close to basically everything! You may not even need your car to get to the places you need to go. Whether it be work, grocery stores, or restaurants, it can be within walking distance from your apartment! Compared to single-family homes that are typically a little further afield, apartments with a well-planned location always offer many great benefits!
There are many advantages to apartment living, such as carefree living, reduced amount of responsibilities, and being close to everything. When the time comes for you to make a decision, it's important to analyze all the benefits your options have to offer. We hope this blog helps you see the 5 advantages of apartment living.  If you're looking for the perfect apartment to live in, you can reach us by calling Island Flats at (619) 232-4138, J Street Flats at (619) 696-6922, or by clicking here.