If you've landed on this page, we're guessing that you're having a bit of a storage problem! Rest assured, you're not alone, as no one likes getting rid of their possessions. This becomes challenging as we increase the number of belongings we own over the years. To avoid donating any of your prized possessions to Goodwill or spending money on a storage unit, we'll go over some creative storage ideas for apartments!
Get Vertical Storage
A floor-to-ceiling shelving system is a great way to reduce clutter and help you organize your things. Vertical shelves take up a minimal amount of space and look great in any room. You'll have a wide variety of options to choose from, such as storage cubbies, bookshelves, and dressers. When organizing your belongings, remember to keep your most commonly used items within arm's reach.
Find Unused Wall Space
While the first place most people add shelving is in the living room, you can get a little more creative and find unused wall space! For example, you can put shelving above your toilet to store extra toilet paper, soaps, shampoos, and so on. If your room is cluttered, you can always add shelving above your bed to make some space on your nightstand. You can even make use of all of your apartment's nooks and crannies by adding a corner bookshelf. Start looking around your apartment and try to find empty spaces that can go to good use.
Don't Forget About Hooks
Storage doesn't always have to mean shelving. You can add hooks to your bathroom to hang towels or by the front door to store jackets. You can even use them behind your doors! Add over-the-door hooks to your bathroom, closet, or bedroom for compact and out-of-sight storage. It's a great way to store jewelry, hats, coats, shoes, and anything else you can think of.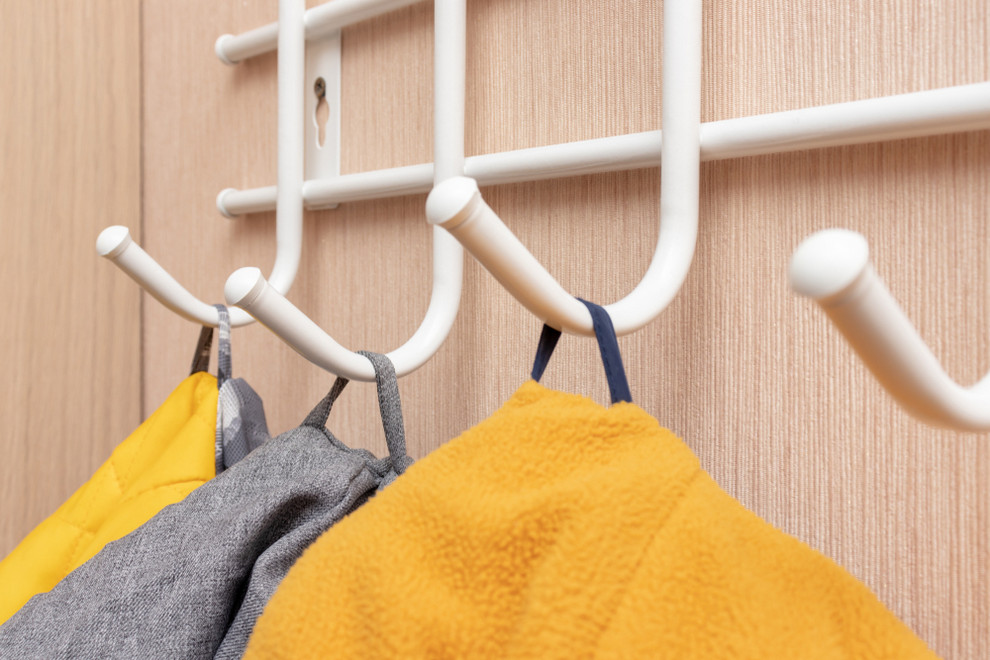 Plant a Vertical Garden
If your floors, shelves, and windowsills are filled with plants, you can clear up some of that space with a vertical garden! Instead of your plants taking up space all around your apartment, they can use a small portion of counter space. Plus, if you place your vertical garden by your kitchen sink, it's easy for you to water them!
Use Open Shelving
Open shelving not only helps you organize your things but can help you decorate your apartment as well. Of course, with open shelving, since everything is visible, you'll want to make them look tasteful. Don't just throw miscellaneous objects on your open shelves, but instead choose items that you want to show off, such as books, plants, or art pieces.
Get a Kitchen Cart
If you find that you're out of storage and counter space in your kitchen, a rolling kitchen cart solves both of these problems! Make sure to match the size and color to your cabinets, so it blends in with your kitchen. There are an endless amount of styles and designs to choose from to meet your storage needs!
Visit SD Flats Today
Now that you have some creative storage ideas for apartments, it's time to start clearing up some space! One of the best parts about SD Flats is that our rooms come fully furnished, so you'll have plenty of storage space the first day you move in! If you want to live in the heart of downtown San Diego, check out our affordable studio-style apartments! You can reach us by calling Island Flats at (619) 232-4138 or J Street Flats at (619) 696-6922 or contact us through our website.